South Lake Tahoe's Newest Co-Working Space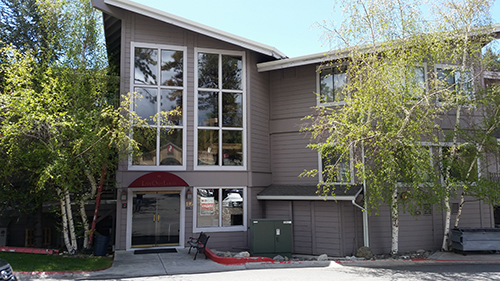 Your new office awaits your prosperous future! Nestled inside the recently renovated Live Out Loud office building, most of our offices boast tree-top views.
Individual desks, full offices and suites to suit just about any business scenario.  Flexible options ensure you only pay for what you need.
We are located very close to the lake…and everything South Lake Tahoe has to offer. Perfect for Tahoe-residing and -visiting entrepreneurs, business executives, podcasters, webcasters and office teams.
An on-site Resources Concierge can guide you to local pre-vetted executive affiliates to ensure you get everything you need while under the Your Nevada Workspace roof.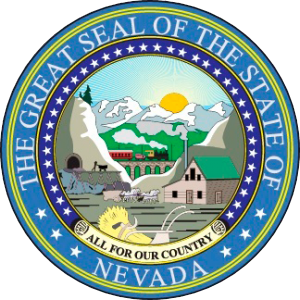 Considering a Nevada office or business address?
Just need a desk during seasonal visits?
Your Nevada Workspace allows you to legitimately use our offices as a co-working space,
as well as for your Nevada business license address.
We also know top-notch entity professionals to help you set up your Nevada-based business.
Give us a call, we'll make it easy!
What to expect in our beautiful facility…
Official Nevada business address (and the tax benefits that come with a Nevada business address)
…PLUS
Mail and package handling
Grandfathered pricing
Private offices, entire suites or individual desks available
Shared common areas with comfortable furniture
Wi-fi
Quality desks
Comfortable office chairs
Quality office lighting (no flickering!)
Gorgeous 2nd floor, recently upgraded offices
Single desks and offices by the day are also available
Lots of windows, natural light, inspiring views
Easy parking and plenty of it
Practical for district conference or office retreat
Team building programs nearby
Two large conference rooms (seat 65 each)
Professional green screen & video studio (equipment also available)
Professional sound studio (equipment also available)
Overhead projector and retractable large screen
Copier, scanner, fax
Basic office supplies (staplers, paperclips, hole punch, etc.)
Kitchen facilities (microwave, refrigerator, sink, coffee cups)
Free coffee/tea
Fresh spring water, hot and cold
…AND grocery store, post office and restaurants all within walking distance!
Schedule a walk-thru today!  Our packages are completely customizable to meet your specific business needs.
Contact hello@YourNevadaWorkspace.com or call 775-588-9400 to see the prosperibilities!