Why Choose Your Nevada Workspace?
Your Nevada Workspace is your business management and tax-saving solution. Located in Lake Tahoe, Nevada, the tax-friendly state, Your Nevada Workspace allows you to legally obtain a Nevada business residency address regardless of where you live. In addition to substantial tax savings, Your Nevada Workspace offers every day business services such as high-speed wireless internet, private office space, phone service, resident agent service and more! Your membership includes:

Nevada Rental Lease
Save Money, NV Business Location.

Common Area Workspace
Network with Like Minded Entrepreneurs.
Mail & Package Handling
We manage all this for you, saves time and money!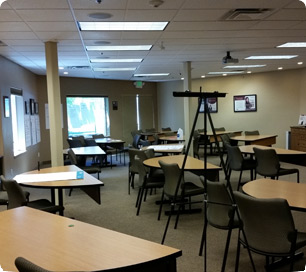 Nevada Business Address
Save Money on Tax and Entities.

Wirless Internet
Keep your business Up and Running with the Latest Technology.

Conference Room
Host an Event, Professional Business Space.
Co-Working Desks, Offices, Suites & Studios
PRICING
All pricing for co-working monthly and annual leases
include 2 hours of allotted conference room
or studio time each month.
(Must be reserved 24-hours in advance and based on availability.)
Additional time may be purchased a la carte.

Conference rooms must be reserved 24-hours in advance and can accommodate up to 65 people per room.
Your Nevada Workspace is nestled inside a convenient, professional,
recently renovated 3 story building in Zephyr Cove, Nevada, on the
south shore of Lake Tahoe.
Why Nevada? One word: Taxes.
Whether you are an entrepreneur, a podcaster, or a business executive, Your Nevada Workspace offers a quiet place to work, meet with clients, facilitate conferences, and network with others.
Working From Home Is Great, Until It's Not.
Not every home is cut out for business 100% of the time…dogs, visitors, distractions…time for a change? Your Nevada Workspace has a customized solution just for you! Our a la carte menu and flexible options are designed specifically with a wide range of co-workers in mind…
Podcasters love our professional sound-proof equipment, ready to go!
Webcasters enjoy a private filming studio, complete with green screen. Video and filming equipment available a la carte.
Entrepreneurs appreciate the go-as-you-grow options that Your Nevada Workspace offers their business lifestyle. If you need a desk, office, or conference room, we've got you covered for the day, week, month or year.
Start-ups fit right into our chic, yet modern, environment. Thriving start-ups are the pulse of any co-working space and Your Nevada Workspace welcomes startups of all kinds. You will be surrounded by creative, driven professionals!
Business professionals have a multitude of various needs within a co-working office, whether it's temporary or long-term.  We've tried to anticipate, identify and satisfy those needs before you walk through the door, leaving you more time to focus.
Our one-stop-co-working-shop for locals and visiting professionals in South Lake Tahoe is the newest, and most convenient co-working space in south shore. Walking distance to Safeway, restaurants, post office, dollar store, Wells Fargo, and more.
…all this and PLENTY of parking! 🙂